Hello dear folks!
It's been a loooong time since I've been doing anything on this site.
I've been busy with family, house building and other jobs around + the lack of time and interest made me take a long break from this.
I still have thoughts about stepping up again to start deliver presets and tutorials for Lightroom. I think I just need to push myself a bit more to be motivated. Running a site like this on a regular basis takes time and effort, something I've been short of lately.
But now when Christmas is knocking on the door I thought I might just pop up with a revamped version of an old preset that I made 2008 (!!!). Back then It was made for Lightroom 3. This version is based on the same preset with some minor adjustments to fit Lightroom 5+.
Basically, it works fine for Christmast photos where trees, gifts and other colourful items are visible.
Hope you enjoy it.
Here's the Before and after.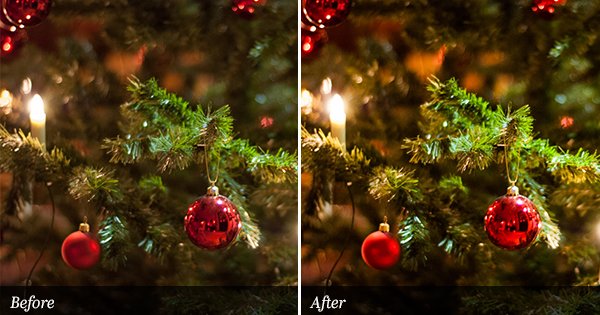 Christmas tree 2 (14878 downloads)