Once again we have a new great contribution of Lightroom presets! This time William, a wedding & portrait photographer from Maryland, has sent us a great set of presets. I let him explain them himself:
"I thought I'd send in some presets that we use here in the studio all the time. There are three sets."
1. HDR Effect
There's four of them, delivering various levels of the same effect. By themselves they won't look so great. They're designed to be applied after using another preset, dealing with color and tone is used. Try them out and you'll see what I mean. In some situations, they will produce a ghosting effect around high contrast edges, so you have to know when to use them, but our clients usually love the results, even though they have no idea why. Specific adjustment to blacks, exposure and saturation/vibrance will usually be necessary.
2. Common Basic Adjustments
These are a simple set of presets that apply varying degrees of only one setting. We use these all the time for quick adjustments to lots of similar images. Rather than selecting a lot of images and making adjustments to the sliders, which can sometimes produce unpredictable results, just a few clicks on these presets speeds things up a lot, in our experience.
3. Style Assortment
This is a set of three stylized presets which we don't use a whole lot anymore, but have gotten a lot of love in the past. They are basic adjustments to split toning, tone curve and post-crop vignette.
In this post we will only show you the preview of what the Style Assortment presets look like.
Presets in action
SOOC/ORIGINAL:

B&W Brown/Red Antique:

Clear Blue/Orange Split Tone Mild Vintage:

Clear Yellow/Purple Split Tone Mild Vintage: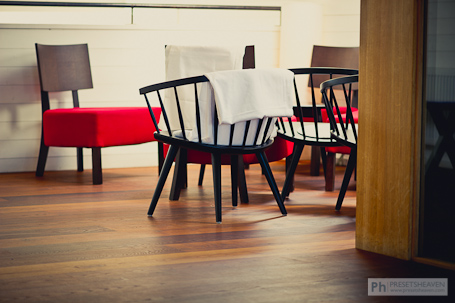 Petruzzo Photography presets (134646 downloads)
Please make sure you visit William's website before you go to sleep tonight :-)